OUR
PRODUCTS
ovoTander - realtime position management
Tandem solution for your ETRM
ovoTander is a numeric engine that acts like a plug-in to your energy trading and risk managemt system (ETRM) enabling real-time position handling, what-if analysis and integration of custom pricing models for complex trades via an open API.
Built-in market expertise: Our architecture follows the rule "convention before configuration". Our large library of deal types allows for a high level of standardisation and aggregation and leads to an efficient calculation scheme.
What-If Analysis and Decision Support: Traders can quickly assess the impact of trade modifications and market price movements while ovoTander will assist with appropriate hedging strategies.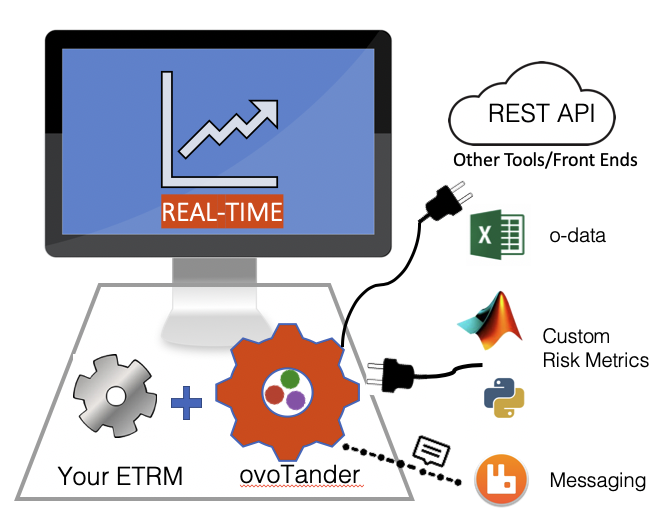 Close Integration: ovoTander does not require a deal migration or daily deal exports of any kind. Instead ovoTander links directly to your trading database and only labels your deals with our internal instruments that we use for valuation. This plug-in approach guarantees fast response times on the complete data set including latest updates and keeps the installation effort small.
Open interface: Instead of a separate GUI ovoTander implements the odata REST-API that seamlessly integrates with Excel, PowerBI, Tableau and SAP. As such traders can easily extend their existing spreadsheets. ovoTander also provides an API to its numeric engine allowing the integration of custom pricing models for more complex trades.